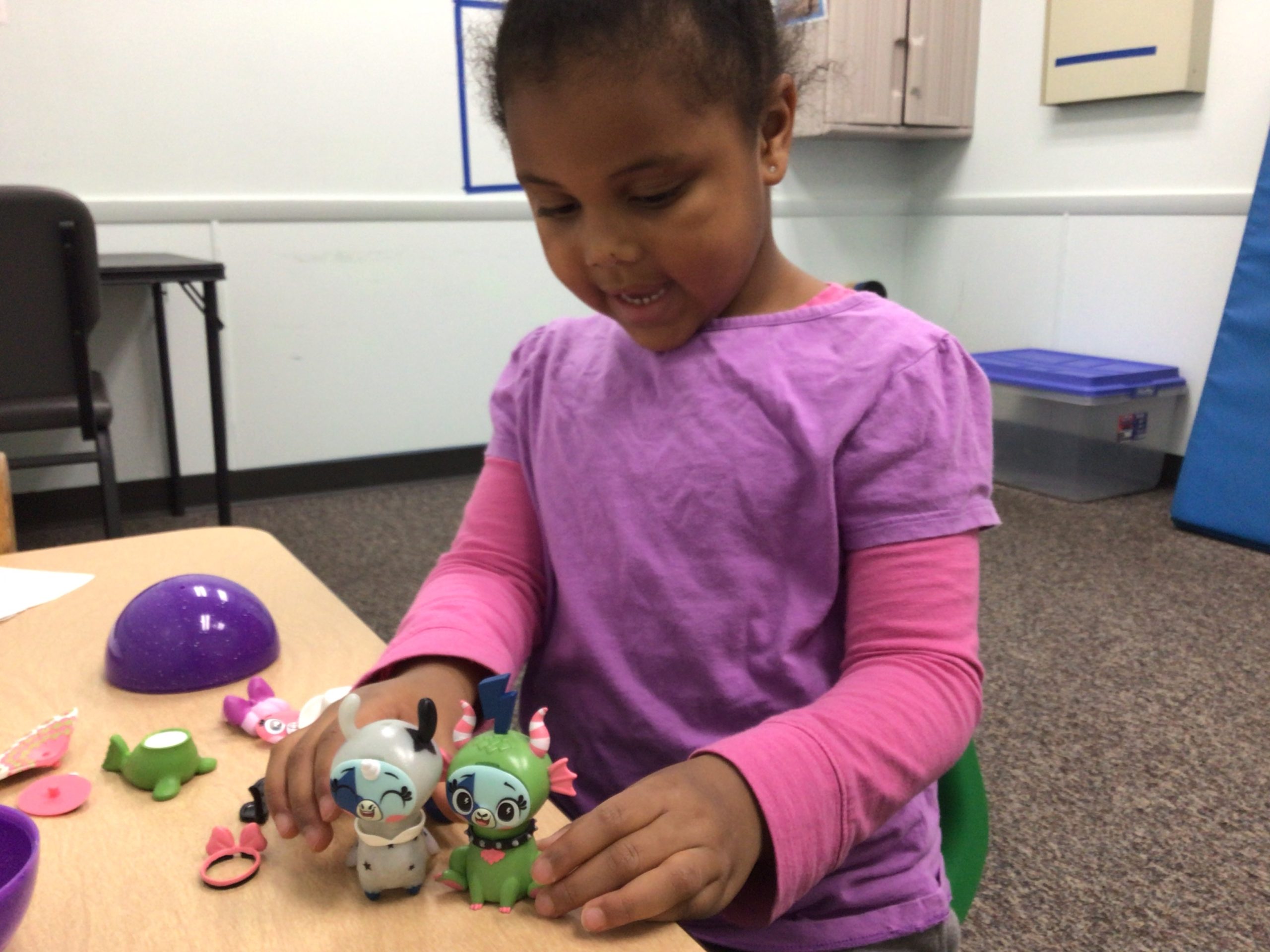 Occupational Therapy helps children manage sensory, motor, cognitive, social, and perceptual challenges that may affect daily learning and living. Benefits from Occupational Therapy include:
Improved hand-eye coordination

Acceptance of multiple sensory input

Improved visual & perceptual skills

Improved motor control for performing activities of daily living such as dressing, feeding, bathing, & playing.
Our therapists can provide adaptive aids and assistive technology that can assist with barriers to independence.
Focus Areas:
Play skills for fine/visual motor delay

Handwriting skills

Self-care/life skills/independence skills

Dyspraxia/Apraxia

Cognitive skills/learning

Feeding issues

Sensory Dysfunction including:

Attention to task

Auditory and visual processing and tracking

Tactile defensiveness

Self-regulation

Body awareness
Therapist utilize combine therapy disciplines to best fit the clients needs.