Pediatric Therapies Program
At Abilities First, we offer occupational therapy (OT), physical therapy (PT), and speech therapy (ST) to help children, teens, and young adults with neurological disorders, developmental disability, and physical challenges build skills to reach their full potential. Our team works hard to create a fun, positive, and motivating environment for children of all ages to keep them engaged in the therapy process.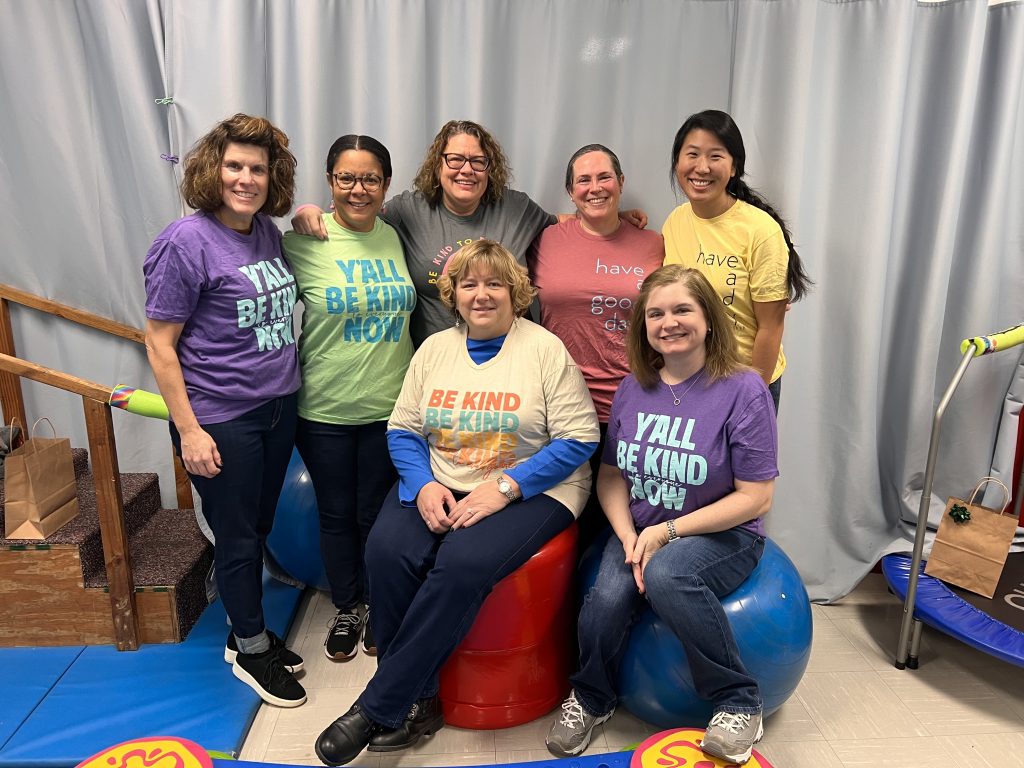 Our team of experienced and passionate occupational, physical, and speech therapy experts give your child personalized care based on family-centered goals. We know that every child has different needs and unique strengths, which is why we take creative and fun approaches to helping each child. This helps us ensure your child has the best possible outcomes. 
Due to the highly collaborative nature of our team, we do provide co-treatment, interdisciplinary groups, and a team approach to our shared clients so that we can provide holistic care to each of our clients. 
What to expect:
Your child's first session will be a thorough evaluation with OT, PT, or ST to develop an individualized treatment plan for your child. The frequency and duration of therapy sessions is determined by the evaluating therapist and appointment slots available. We work with each family to find appointment slots that work for your busy schedules.
Expertise and Specialty Areas:
While all of our dedicated therapists maintain continued education for best evidence-based practices, here are some areas that are therapists are certified and trained in:
Certified Handwriting Without Tears® Instructor

Social Thinking Curriculum

Neurodevelopment Therapy (NDT) Trained

PROMPT trained SLP's

Trauma-informed and Trauma-responsive Care Trained